CAPE TOWN BIBLICAL COLLEGE RAN ITS SECOND YEARLY BIBLE MEMORY CONTEST IN SEPTEMBER 2020.
In the childrens' category contestants had to memorize and recite Psalms 1, 8, 15, 19 and 23.
The adults had to memorize the same 5 Psalms in additon to all 176 verses of Psalm 119.
Congratulations to our top three children who all recited their Psalms perfectly word for word! We had to decide 1st, 2nd and 3rd place with a Bible quiz

Well done to our top three adults. Our first two scored 100% and had to face a challenging Bible quiz.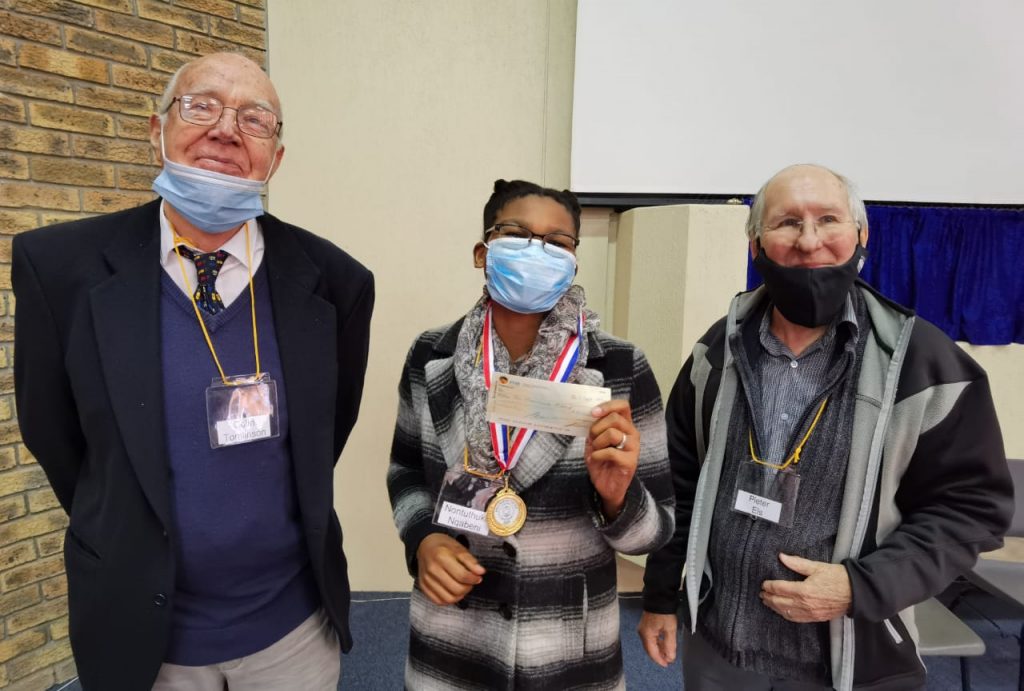 First place went to Nontuthuko Nqabeni, who also won last year.

2nd place: Nicole La Fleur

3rd place: Igor Tshibambe, a former CTBC student.

In 2020 CTBC ran its first Devotional Book Essay Context.
Contestants had to read William Law's "A Serious Call to a Devout and Holy Life" The challenge was to write an essay in response to the book. The winning essays had to encapsulate the content and theme of the book and demonstrate an excellent personal response.
Congratulations to our top 3 contestants
1.Top essay with prize of R3000: Devarshinee Chetty 2.Second place essay with prize of R2000: Calvin Wildschut 3.Third place essay with prize of R1000: Igor Tshibambe
You can read the top two essays with the following link.
ON SATURDAY 16th NOVEMBER 2019 WE HAD 25 CERTIFICATE AND 4 ADVANCED CERTIFICATE STUDENTS GRADUATING.
CONGRATULATIONS TO ALL THE GRADUATES AND THEIR FAMILIES!
CAPE TOWN BIBLICAL COLLEGE SUCCESSFULLY INAUGURATED ITS YEARLY BIBLE MEMORIZATION CONTEST
Our top three contestants all recited the whole book of Ephesians without making a single mistake.

First, Second and Third places were then decided with a second round Bible Quiz.


Our first place winner was delighted with her first prize of a return ticket to Israel.
All the prize winners were very pleased but the most exciting thing for everyone was the joy of memorizing the Bible
CONGRATULATIONS TO THE CTBC CERTIFICATE AND ADVANCED CERTIFICATE STUDENTS WHO GRADUATED IN NOVEMBER 2018
IN JULY 2019 CTBC HOSTED ANOTHER SUCCESSFUL SEMINAR ON EVANGELISM AND CHURCH PLANTING
The following topics were covered
Dr Ronnie Davis: The dynamics of urban context evangelism for church growth.
Gideon Beukes: Planting churches for the unchurched.
Jaco Meissenheimer: Towards transformation within established churches (Replanting a Church).
IN JULY 2018 CTBC HOSTED A SUCCESFUL SEMINAR ON COMMMUNICATING WITH YOUR MUSLIM NEIGHBOUR
Guest speakers Professor Pieter J Els, Reverend Ashley Cloete and Mr Colin Tomlinson discussed the following topics:
The Islamic Religion and the Christian Faith.
How Islam affects cultures and nations which it comes to dominate.
Finding truth by comparing the Bible and the teachings of Islam.
Interacting with your Muslim neighbour.